How Great was the Fire of London?
Throughout this term we will be looking into the Fire of London and making comparisons to the Fire of Nantwich. Please take a look at our curriculum newsletter for more exciting things we will be doing.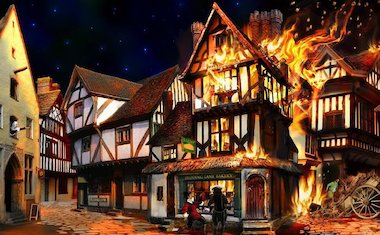 Stanley's Stick
During the first half term, our class book will be Stanley's Stick. Whilst reading the story, we will learn to retell it, using actions. Our main focus for this half term will be handwriting and basic sentence structure.